Ever Wondered How You Hire Musicians for Shopping Centre Events?
A popular request from clients is to hire music for shopping centres, malls and department stores. This is increasingly popular during the Christmas period with requests for live musicians and carol singers performing Christmas Carols in store.
But finding the right musicians for your shopping centre event can be a daunting task. We've taken the pressure off for you, with a carefully selected list of live musicians and event bands. These music bands are our top recommended acts to hire for shopping centres, product launch entertainment and department store openings. These live music bands can be hired for shopping centres and can perform classical, popular music and Christmas Carols for the festive season.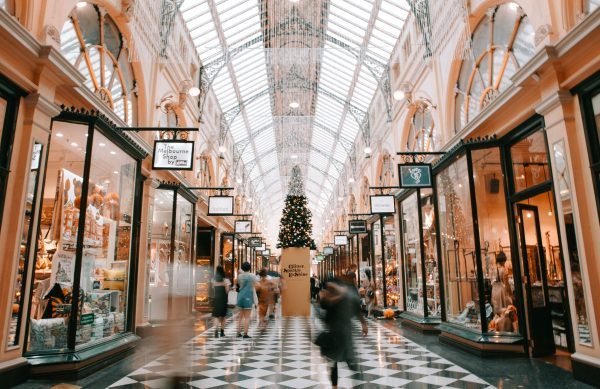 The Best Christmas Party Bands and Live Musicians
If you're looking for traditional carol songs, traditional Christmas festivities and that traditional Christmassy feeling, look no further.  Our Carol Singers are dressed for the part, and sing a mix of the traditional Christmas songs and favourite Christmas carols for the best Christmas event entertainment in your shopping centre or department store.
This is an exciting and fun choice to blend your favourite Christmas backing tracks with a live musician. When it comes to music for shopping centres, we have both live saxophonists to hire and electric violinists to hire, who can improvise a unique and live performance to traditional Christmas music or exciting modern Christmas songs.
If Christmas music for shopping centres is what you're after, you can't go wrong with live music in store – and live jazz can't get any better. Our Saxaphone Quartet to hire are sure to get your customers singers to some of their favourite classic Christmas songs.
Live string quartets are always a popular option for event entertainment and live music acts, so why not have our all female string quartet perform some of the best Christmas pop songs whilst roaming around festive customers!
There's never been so many options for music for shopping centres at Christmas. Let us take the stress out of planning your Christmas event, and contact us on our booking page for more information.