Musicians Inc Ibiza Themed Acts for Your Party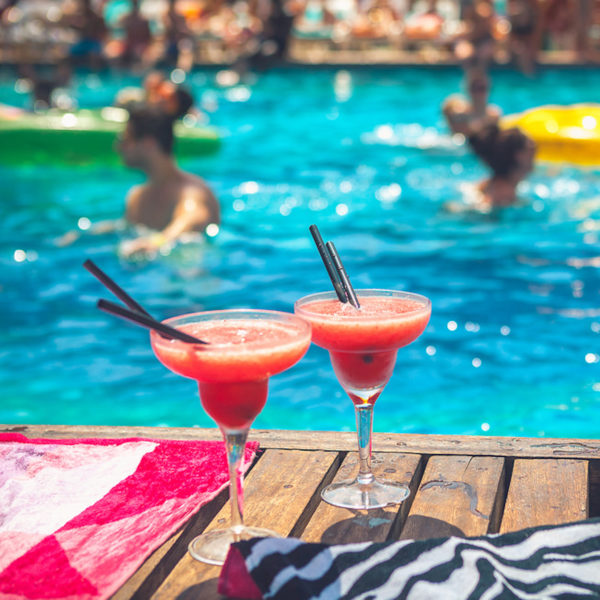 If you are on the lookout for the hottest in stylish Ibiza themed summer entertainment, then this list of acts will surely fill the void. Culminating the essential party, glamour and glitz with undeniable talent, these acts are perfect for any Ibiza party. Whether you are searching for the peak time power of an energetic act or a more subtle understated approach, we are sure we will have something for your Ibizan needs.
Ibiza Showgirls
The ultimate in Ibiza Glamour

Showgirls provide the ultimate in glitzy entertainment. Hailing back to Ibizan heritage, these ladies bring the party to the stage and in a high-end manner. Frilly costumes and impactful dance routines evoke thoughts of the islands super-clubs, Space and Amnesia. One could almost feel the cool sea breeze whilst sipping on a cocktail at Ocean Beach. These girls have everything covered offering up an array of choreographed routines and poignant bursts of artistic expression.
Ibiza Saxophone
The Club Classic Saxophone & Ibiza Party Music

Nothing says Ibiza more than the ultimate club sax dressed in white or sequin Club Ibiza attire.  Playing your favourite club sax tunes including Klingale, Jubel and Classic Club Ibiza Abthems. Ibiza is known for its hedonistic lifestyle and with that comes pool parties. None are more famous than Hed Kandi's takeovers of Ocean Beach where saxophones can be heard riffing over the top of club classics. It is these summer dream days that attract migrating party goers from all corners of the globe looking for their fix of sun and unadulterated hedonism. For the best party starter you need look no further than this fluently upbeat Saxophonist. Cast away your inhibitions to a soundtrack medley of classics that can be danced to all night as the DJ gears up for a party to remember.
Ibiza DJ
Club Classics and Ibiza Anthems
Fantastic DJ's are synonymous with Ibiza and you can find them all on our site. With experience spinning in clubs throughout the white isle you can rest easy this summer knowing our crew of hand picked DJ's can supply that party feeling. Playing everything from Hip-Hop to House our DJ's are available for all types of parties fluently moulding genres to ensure all guests musical needs are catered for.
Ibiza Themed Circus Acts
Contortionists to Aerialists Themed to Your Party

Ibiza is known for wild parties and impressive circus acts. Whether it is Aerialists or Contortionist, Ibiza Circus Acts are a great add on to any party. We have an extensive team of circus performers that can be themed to your event. For a more weird and wacky approach to Ibizan culture we have chosen our Contortionist. Showcasing the islands more eclectic side to parties, where the freaky side of the human psyche meets illustrious characters. Think of Ibiza's infamous Pikes hotel or West End where you can be having a meal on the old cobbled streets one moment and dragged into a cabaret circus club the next. Where celebrities are round every corner and a room full of debauchery may well be on the menu. After all, experiencing life is what Ibiza is all about.
Hire Ibiza Themed Acts
Create the perfect Ibiza Party with our Ibiza Themed Acts
Our concierge team of event planners will work with you on your ideas for your Ibiza Themed Party. Guiding you through every step of the hire process for your Ibiza Party. We will listen to your ideas and then put together a bespoke package of entertainment for you. This can then be tailored from costumes to music styles to create the ultimate in Ibiza themed entertainment. It is never too late to get planning your Ibiza Party whether its for the Summer or your Wedding.  For more information on how we can create the perfect Ibiza party for you please contact us on enquiries@musiciansinc.co.uk